As a proud Synapse brain health Ambassador, I wrote this for the 2017 National Brain Injury Awareness Week to try and explain brain injury to some of my female readers (and tell them about a great promotion that was happening at the time). The promotion has ended but the rest of the story remains the same! This is what a brain injury can feel like 🙂
"I feel like I'm losing my mind with this baby brain," said my dear friend who was absolutely glowing in her second trimester.
"I keep getting confused and forget stuff all the time," she explained with mounting frustration whilst lovingly moving her hand in a circular motion around the prominent bump on her belly.
"Now I know how you feel all the time," she added with a cheeky smile.
I smiled back and nodded with a combination of sympathy and empathy.
I've never been pregnant, so I had no idea how she was feeling from that point of view. But in other ways, I completely understood her frustration because I feel like I kinda have permanent baby brain.
Actually, it's not baby brain, per se but an acquired brain injury (ABI) from a stroke I had when I was 24.
Importantly, as Dr. Matthew Lincoln says, "Baby brain and ABI are completely different from a neurological perspective, plus one is temporary and the other is very serious and permanent.
However, some of the symptoms and side-effects such as fatigue, memory loss and poor concentration can be similar."
It's often difficult to explain to people what it feels like to have an invisible disability like an ABI. You can hear my often slurred speech but you can't see the injury that caused it.
Experience has taught me that one of the best ways to explain my disabilities to people is by using an example that they can personally relate to.
So when my pregnant friend drew a comparison between her baby brain and my ABI I thought it would be the perfect way to explain brain injury to some of my female readers.
Ah yes. That feeling of temporarily losing your mind. That's what an ABI can feel like – forever.
So if baby brain is driving you crazy… Firstly, congratulations on your pregnancy!
Secondly, please spare a thought for over 1.6 million Aussies for whom some of the symptoms of baby brain are a permanent way of life.
That's right, 1.6 million. The number of people affected by different types of ABI, which is any damage to the brain during or after birth. This includes things like Dementia, Alzheimer's disease,
cerebral palsy, PTSD, multiple sclerosis and damage from stroke, accident or brain tumours.
The side-effects of ABI are different for everyone and can extend far beyond being a bit forgetful or fatigued. ABI has caused permanent epilepsy, chronic nerve pain, clinical anxiety, vision loss and other cognitive deficits for me but fortunately this definitely wouldn't happen with baby brain.
I'll pretty much guarantee that you know someone with an ABI or effected by it in some way (such as caring for an ageing parent with Dementia).
During 2017, August 21-27 is Brain Injury Awareness Week here in Australia. As a proud brain health Ambassador for Synapse (The Brain Injury Association), I've been passionately advocating for greater awareness around this invisible disability for years.
I know there seems to be a different cause or charity demanding our attention every week and each are very worthwhile and deserving. But having worked in the not-for-profit sector, I also know it can often be difficult for someone to give their attention to something they don't really understand.
So this post isn't about asking for money, it's about asking for understanding.
Imagine how you felt on your worst day with baby brain then multiply that feeling by a squillion. That's how a lot of people with ABI feel every day, forever.
That confusing, frustrating fuzzy head has become my new normal.
Now that you hopefully understand ABI a little bit better, I'd like to tell you about Belinda's Big Bus Tour for Synapse and brain injury awareness, later in the month.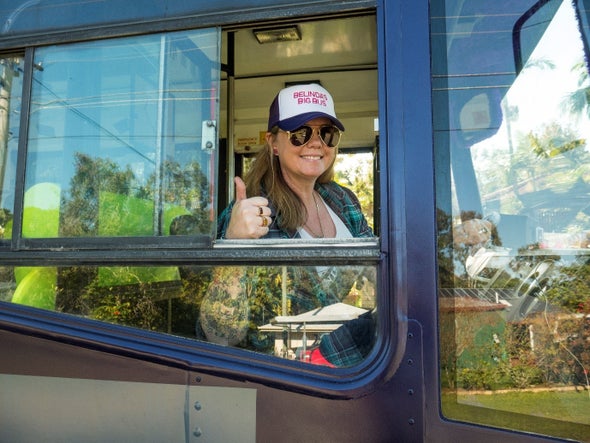 Fellow Synapse Ambassador, Belinda Adams (pictured above), was first affected by ABI when her son acquired a traumatic brain injury. Since then she has become an active advocate for Dylan and broader brain injury awareness.
Belinda will be driving her big purple bus around Australia on a five-week national tour for Synapse. During her drive, Belinda will be stopping at hospitals, schools, local community groups and other venues to raise awareness of brain injury.
Exciting events are planned for the August tour and you can follow the journey on Facebook or see if Belinda is coming to a town hear you.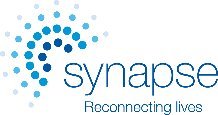 Read more about how Synapse is Reconnecting Lives at www.synapse.org.au